Fritz
Archon








Gender:


Posts: 1746
Reputation: 8.80
Rate Fritz





Wikipedia's biggest scandal: Industrial-scale blackmail
« on: 2015-09-03 19:51:22 »
---
As I've often stated "Humans were never meant to have anything nice"

Cheers

Fritz



But can the stables be cleaned? And does anyone actually want to clean them?

Source: The Register
Author: Andrew Orlowski
Date: 2015.09.03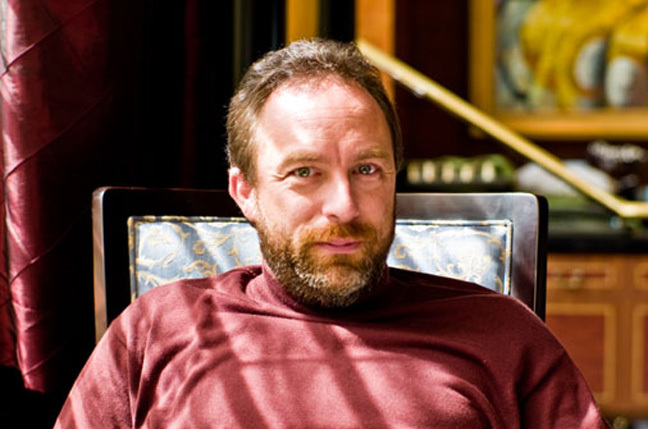 No media mogul in history has ever matched the power of Wikipedia, which is capable of damaging reputations on an industrial scale. But with no checks in place to identify contributors, it was only a matter of time before fraudsters and blackmailers took advantage of Wikipedia to use it systematically, for profit.

The Independent newspaper reported that this is exactly what has happened: hundreds of individuals and businesses were scammed by editors, who fraudulently claimed to improve reputations and even blackmailed subjects who didn't pay up.

There are serious questions to be asked, not only of Wikipedia's community structures – which encourage and protect anonymous editing – but also of the Wikimedia Foundation (WMF) itself. The charity has amassed assets of over $70m and a ready cash pile of millions of dollars, thanks to aggressive fundraising which suggests donors must pay to keep the site online (in reality, only around $3m is required to run the site every year). Yet the Foundation has little power to compel anyone to do anything: the community makes its own mind up. Neither seems able to bear much self-examination.

On Monday, a WMF blog post referred to a "clean up" of rogue editors, without saying why the stable was being cleaned. It's hard to imagine WMF didn't know at the time it commissioned this blog post that the "expulsion of the sockpuppets" was why, and the why concealed a much bigger and more troubling story. This was like Moscow announcing the invasion of Russia by saying one or two roads may be closed.

The timing is also unfortunate: the UK chapter of Wikimedia (WMUK) has its own in-house "rogue editor". The charity is currently embroiled in its own scandal after the then-Conservative Party chairman Grant Shapps found his reputation smeared in the middle of a general election campaign by a WMUK staffer. The perpetrator turned out to be a Lib Dem political activist, who has since been sanctioned by the "community", but not by his employer: the charity refuses to take responsibility for his behaviour, accepting at face value his justification that his work on damaging Shapps was done in his own time.

In most jobs, this would cut little ice with the boss: an employee's act of gross misconduct is still an act of gross misconduct, even during one's lunch hour or at one minute past 5pm. Working for the Wikipedia charity evidently isn't like "most jobs".

Unfortunately, Wikipedia's co-founder and figurehead Jimmy Wales probably isn't the guy you'd go to to clean up corruption. In Kazahkstan, Wales effectively "licensed the Wikipedia brand" to former state bureaucrats, spontaneously creating a "Wikipedian of the Year" award (the first) for a former state media head. The consequence is that anything Kazahk-related is sympathetic to the controversial regime – at times, embarrassingly so.

Similarly, Wales long ago abandoned his devotion to neutrality and objectivity when one of his pet political causes is at stake – such as weakening individual data ownership rights to benefit large technology companies. Wales urged Wikipedia to "black out" three years ago, despite doing so under false pretences. Does anyone think Wikipedia today handles copyright topics fairly? Or Europe's so-called right to be forgotten? If so, I have a bridge to sell you. Both Kazahkstan and SOPA undermine the claim that Wikipedia is the "encyclopedia anyone can edit".

Wikipedia appears to be a miracle of collaboration – but without the right kind of governance structures, it was always ripe for gaming. There's no reason a collaborative project should inevitably be gamed, if the necessary checks and procedures to prevent it are in place. But this is Wikipedia's biggest problem: it prefers protecting its contributors above any other ethical concern. Given the choice between doing the right thing (producing a better Wikipedia) and protecting anonymity, the Wikipedia community has chosen anonymity every time.

Imagine if Wikipedia verified the identity of its contributors and did not permit anonymous editing, so every edit could be traced (not immediately, but eventually) to a real person. And also imagine that Wikipedia could sanction or ban contributors who violated its many rules, just as every other organisation on the planet does. The quality of the project would improve dramatically, while gaming it for fraud or blackmail would become extremely difficult. The individuals and businesses scammed recently had no way of checking if their email came from "a real Wikipedian", because in Wikipedia's eyes, everyone is "a real Wikipedian". There's no way of determining a contributor is a serial fraudster, because there is no identity checking. It's against the "spirit of Wikipedia". Wikipedia defines itself by its anonymity.

In fact, in a recent episode, one Wikipedian who reported another Wikipedian to the police for serious sexual charges found herself vilified by members of the "community" – the act had led to a fellow Wikipedian being "unmasked". And in the bizarre world of Wikipedia, no crime is greater.

The scams will go on, and on, and on – until the day comes when either Wikipedia is forked and run by grown-ups, or a new version harnesses all the useful parts of online collaboration, without the scams, frauds and petty crusades which anonymity permits.