Blunderov
Archon








Gender:


Posts: 3160
Reputation: 8.87
Rate Blunderov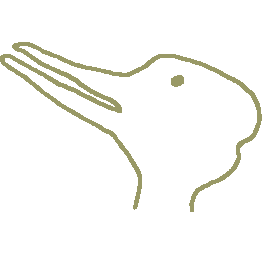 &quotWe think in generalities, we live in details&quot





Stone Age Fertility Ritual Object Found
« on: 2011-02-07 02:31:03 »
---
http://news.discovery.com/archaeology/fertility-artifact-ritual-stone-age-110204.html

THE GIST
A Paleolithic elk antler, carved with zigzag lines and a human figure, has been unearthed in Poland.
Analysis of the figure indicates an image on it depicts a woman with spread legs.
Carved zigzags on the object may symbolize water and life.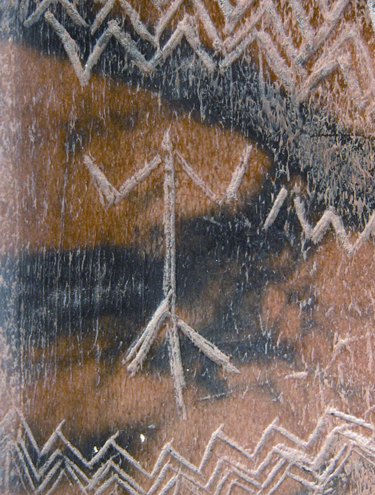 [Blunderov] The paleo-anthropology of sex is a fertile archeological endevour. Human beings have always been extremely interested in sex and this is well reflected in our very earliest art and ritual.

It is a pity that the only available picture of this ancient antler seems to be this detail which gives no indication of the shape of the object. Possibly there has been some reticence to frankly describe the object as a dildo: academics do like to be published as widely as possibl and, being canny folk, might wish to avoid the various spam and porn filters which might complicate that objective. But being myself under no such compulsion to circumlocute, I will openly state that the object seems to me very likely to be a dildo (whether actual or symbolic) and that the engraving amounts to the operating instruction: "insert here".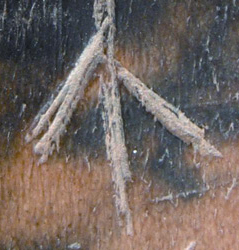 The wavy lines are of course intended to represent liquid which seems likely, given the context, to mean semen - also not a word which is likely to be well received by the spambot fraternity.

It seems possible that the bone is an early example of a palimpsest. There is what appears to be a carbonised pattern below the obvious engraving.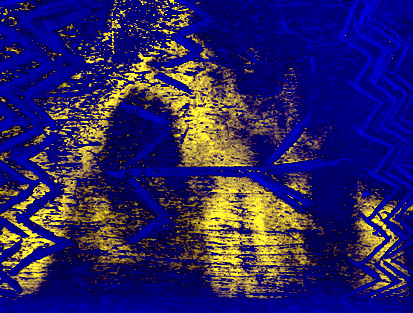 This imprint seems deliberate burned on to the object. Could it be that the object was handed down over the generations and that the (what I take to be) later engraving was a clarification, or possibly a ritual enhancement, of the object?

I'm inclined to think the artifact was symbolic rather than practical. Antler horns are, from what I can gather on the net, rather pointy and uncomfortable looking. I wouldn't like to have one poked into me for sure. But it does seem possible to speculate that the ancient association of menses and fertility may have been seen by ancient eyes to indicate the production of real blood in some circumstances. A medicinal tool perhaps? Against this notion, the directional abrasion marks apparent in the previous view seem to speak to the object having been rubbed (in one direction only) against a hard surface so yes I agree: the object is ritual fertility object dildo.