Blunderov
Archon








Gender:


Posts: 3160
Reputation: 8.93
Rate Blunderov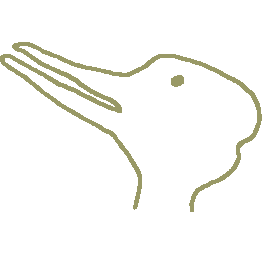 &quotWe think in generalities, we live in details&quot





They eat horses, don't they?
« on: 2011-12-12 05:11:36 »
---
[Blunderov] America's slide into barbarism continues.

poststar.com/

Congress lifts ban on horse slaughter, to outrage of many

[Bl.] I was shocked. Shocked! So would Antrobus have been.


Something â la Carte?

From Stiff Upper Lip by Lawrence Durrell
ISBN 0 571 06722 0

The tragedy of Mungo Piers-Foley is one (said Antrobus) which should give every Thoughtful Person Pause. It did me. It still does. By the purest inadvertency he found himself cast into the Bottomless Pit. He was a bit absentminded that day. Yet what happened to him could happen to any of us.

Mungo was posted to us from the Blues as Military Attachë, and he was a gallant and carefree young colonel, full of the spice of life. You felt that he had a rich inner nature if only he could be persuaded to open his mouth. He was one of those mournful cylindrical men with hair parted in the middle—men who say little but think a lot. Yet who knows what they think? I don't. But he was an officer and a gentleman of unblemished reputation and a sportsman to boot. Not only to boot, to saddle as well. He had what is known as a splendid seat. He rode to hounds. However pointless the point-to-point, Mungo would be there, clearing hurdle after hurdle on his thoroughbred mule. He played polo without ever once hitting his horse. Myself I don't know much about horses, and what little I know seems to me singularly charmless. The last time I went hacking with Polk-Mowbray I got left in a tree for roughly the same reasons as Absalom. But that is neither here nor there....

Mungo had won a huge. collection of cups and saucers which he wore on his mantelpiece. He shot. He dynamited fish. An all-round sportsman if ever there was one. We were proud of him in the Mission. All this, of course, only made his tragedy harder cheese than ever. It happened while he was in Paris for a week to help reorganize the NATO cavalry to face the threat of a rocket age. On the morning of his return he lurched into my office looking like a lot of overlooked washing-up. "Antrobus," he said, "Hear my story. I am finished, old thing, absolutely finished. I've just put in my resignation and left Polk-Mowbray in tears." He sat down and fumbled for one of my cigars.

"It happened while I was in Paris," he said. "Quite inadvertent, the whole dashed thing. It could have happened to anyone. I popped into the Octagon for a bite. It wasn't until the addition came that I realized. Old man, I had eaten a piece of horse!"

I sprang up, startled. "You what?" I cried incredulously, realizing that I was in the presence of tragedy.

"Horse," he repeated wearily, passing his hand over his forehead. "As I live, Antrobus, a slice carved from a gee-gee. It all seems like a horrible dream. Yet I must say it cut quite sweetly and the sauce was so dashed good that I didn't realize it. It was only when the bill came that the whole of my past life flashed before my eyes. Dear God—a horse! And I a Colonel in the Blues l I was so surprised you could have poured me out with a spoon."

I groaned in sympathy. He gave a harsh cracked laugh and went on. "To think of it, I who have lived for, and practicably on, horses. The irony of it all. To find myself sitting there, involuntarily wrapped round a succulent slice of fetlock, feeling the world's biggest bounder. And with a touch of mustard, too." He shuddered at the memory.

"But surely," I said, looking as always for the Silver Lining, "you are hardly to be blamed, Mungo. Surely you could have absorbed just one slice and then Hushed Everything Up ? No-one could find it in his heart to blame you."

He shook his head sadly. "I thought of that," he said, "but my conscience wouldn't give me any rest, Antrobus. After all, here I am, a founder-member of the Society For The Prevention Of Everything To Nags. Old Boy, I was largely instrumental in getting all those country houses set aside for aged horses, for getting them into the Health Service, for getting them painted by Munnings before they Passed On. Why, we were hoping to get one into Parliament this year.... How could I strike my colours, go back on my basic principles ? I admit I thought of it. After all, I have eaten many strange things in unguarded moments. I once ate some smoked grandmother in the Outer Celebes, but that was to save the regimental goat. And once at Government House in Gibraltar I think I ate a portion of infant monkey. But it was never proved. The A.D.C. refused to confess. But all this is a far cry from horses, old chap. A different world. No, I confess that I sobbed aloud as I paid that bill."

For a moment he was silent, and then went on. "After that, Antrobus, there came an endless chain of sleepless nights. I brooded, old man. No peace. At times I thought I might go and throw myself on the mercy of Elizabeth David, confessing everything to her frankly, hiding nothing, asking for absolution. But when I mugged up her books I found no references to anything more questionable than eels or bloater paste—revolting enough, but mundane compared to what I was up against. No, there was no way out. I realized that I should have to Face the Music. So I did. I confess it hurt. I resigned from Whites and Boodles. I had myself crossed off every Stud Book in the Shires. The Athenaeum will see me no more. I even closed my account with the Army, Navy and Air-Force Stores. I transferred my overdraft. I confessed all to the Pytchley and did a public penance at Hurlingham. Then I broke my saddle over my knee ... and all was over. I am a broken man, Antrobus. I simply came back to collect my gongs and brasses. I only popped in to say good-bye. I somehow felt you would understand."

I was deeply moved. But what could I say to comfort and console poor Mungo ? Little enough in all conscience. He still had a fortnight to carry his bat until a replacement arrived and all this time he spent in strict purdah, refusing all invitations. There was only one little incident which, in the light of subsequent events, seems to me significant. It proved how deeply he had been marked by this Major Experience. His inhibitions had begun to slough off. De Mandeville reported that Mungo had been seen in a local hotel dining on octopus. I could hardly believe it. Octopus! The stuff that comes like ectoplasm! But this was the only straw in the wind. After that, silence closed in. Then Mungo left us and passed out of memory. As the years went by I often thought of him with a twinge of compassion.

But now here is the grisly sequel to my tale. Spalding used to go to Kenya every year to see his family and shoot a bit. One year he went up-country on safari. In the heart of the jungle, in a clearing, before a modest hut of wattle, he came upon a dinner-jacketed figure having a preprandial. "Mungo!" he cried. Yes, it was Mungo. He had hidden his shame in that remote corner. They embraced warmly and Spalding was glad to see that his character still had a few fibres intact—for he was correctly dressed for dinner. They sat down on camp-stools and discussed a two-to-one Martini which Mungo mixed with all the old flair. Though he had aged he still looked fairly steady on his pins, and he still made the sort of Martini which fairly whistles through the rigging. Heartening signs, these.

It was only when the brain-fever birds began to call and the little radio in the corner struck eight o'clock that Spalding Suddenly Understood that it wasn't, it couldn't be, the old Mungo.... For his host said, quite distinctly: "Why not stay and have pot-luck with me tonight? We have elephant for dins." Elephant!

Spalding paled—he had been very strictly brought up. Was it possible that Mungo was sitting out here in the wilds gorging himself on elephant ? (And if so, how was it done ? It must take ages to marinate ?) He gulped loudly. "Did I understand you to say elephant, Mungo ?" he said.

"Yes," said Mungo, with a kind of loose grin. "You see, old boy, there is no such thing as a cuisine in Africa. Once one leaves the Old Country one achieves a kind of Universality, a Oneness with Nature. HERE EVERYTHING IS EDIBLE." He spread his arms to the night, knocking over his glass. "If you don't like elephant," he went on, "I can organize squirrel or chipmunk or boa- constrictor. It's all one. I just send out a little man with a blow-pipe and it's all yours."

Spalding shuddered and muttered a prayer under his breath. "Yes," went on Mungo, "I gave away my Boulestin and both my Elizabeth David's. They are no use here except for missionaries who have Outworn Concepts. Personally I use Buffon's Natural History to give me ideas for my meals. Why, just to leaf through Section One (Primates) stimulates the appropriate juice, gives one an appetite. I say, you've turned awfully pale. You aren't ill, are you?"

"No, no," said Spalding, "it is simply the kerosene light shining on my rather high and pale forehead."

Mungo, settled himself on his camp-stool and said: "Yes, old boy. If once the readers of The Times found out just how Edible everything is, it would be all up with the Wine and Food Society." Then in a slow, dreamy voice, full of naked luxe and volupti, he began to recite softly: "Leeches a la rimoulade. . . . Giraffe Truffle aux Oignons.... Boa-constrictor Chasseur. . . . Ragout de Flamingo with Water-Rat Flambi. . . ." He was sunk in a deep trance.

Spalding could bear it no longer. He tip-toed out of the clearing and ran like a madman in the direction of Nairobi...

Now I didn't tell you this story (said Antrobus) simply to upset you. No. Moreover, I hope you won't repeat it.. I should hate it to get back to the Household Cavalry. It simply illustrates the sort of thing one is up against in the Service. The next Christmas, when my Aunt Hetty asked me to choose two quotations for a sampler she was making me, it was really with Mungo in mind that I made my choice. One text reads: "By their Menus shall ye know them." And the other: "Nothing Exceeds like Excess". I trust you take my point ?